About Kairos Dergi
Kairos Dergi is a philosophy magazine published under the METU Philosophy Community and started its activities in 2022.
Kairos Dergi, annually producing physical issues and actively accepting articles for its website every month throughout the year, is a magazine. There are no subject restrictions for our magazine, and the magazine not only focuses on academic articles but also accepts thought-provoking photos, poems, paintings, philosophical film/TV series analyses, song analyses, painting analyses, science-based articles, expressions, or many other forms of works that are in line with the theme or that you want to express yourself. Similarly, there is no subject limitation for articles to be submitted for our website.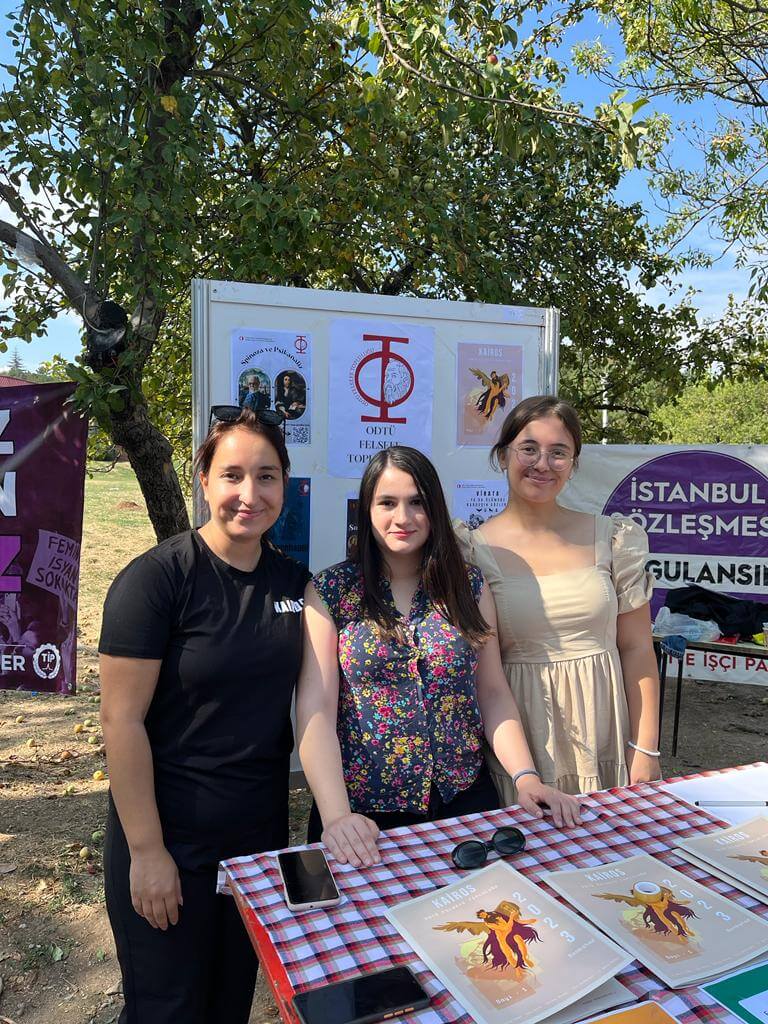 Kairos Dergi Team's Presence at METU Orientation 2023!
The primary goal of our magazine is to provide an environment in which students who are present in academia and are interested in philosophy can improve themselves and gain good experiences that they can offer when they want to progress in academia. For this purpose, our magazine accepts the articles of all students from all over Turkey, regardless of the department they study. Although Kairos Dergi was originally established with the benefit of students who want to improve themselves in mind, it is open to the writings and other works of everyone in different positions in academia. In addition, for those who are not in academia and want to submit their writings or other works, it provides the opportunity to be published on the website by considering the quality of the submitted works.
Our values at Kairos Dergi revolve around authenticity, creativity, and the pursuit of knowledge. We're dedicated to delivering thought-provoking content that inspires and informs our readers, fostering a sense of community and curiosity. We look forward to you contributions.